A long day & night of fun at Rock Bottom & the Reds game a couple weeks back led me to commit to a Labor Day party for friends. I think Julie liked it because it forced me to work non-stop to get the baseboards finished. Which I did, for the most part (2 bedrooms still to go).
Reason #1 for a new house: our yard is non-existant & more importantly doesn't fit a bouncer! So we had to use part of our neighbors.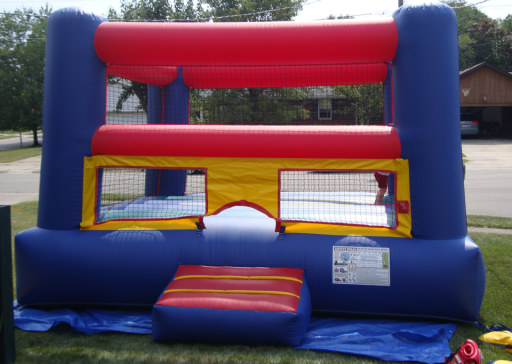 We had a full house on the deck & in the bouncer.