This year we went to the Shrine Circus with the G&G Harp. We did not keep them buying over-priced junk, for a supposed non-profit the Shriners really know how to make a buck. Besides the obvious food and plastic light-up junk, the entire circus floor is a big festival before the show and during intermission. It's really quite impressive!
It was crazy long, 3.5 hours and Ava was ready go about 2.5 hours in but they were both troopers and stuck it out. I enjoyed it more than the Ringling Brothers; less animals and more acrobatic and skill-type demonstrations. I'm not a huge fan of the animal tricks, "congrats, you've convinced a tiger to jump through a hoop rather than rip your head off!"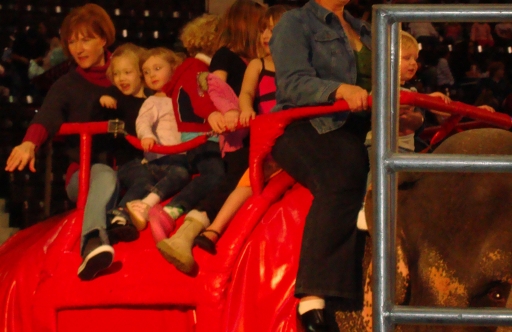 The kids went on an elephant ride before things got started, which they really loved!